The company was set up in 2010 by Pietro Carbone, the current sole director of CPS srl and Carbone Climatizzazione, a leading company in plant engineering for air-conditioning and heating since 1981.
CPS srl quickly became one of the first ports of call for leading national and international companies, due to the quality of the products and services provided to meet customer requirements.
In 2015 CPS srl started a new production line for the construction of pressure vessels. Automatic longitudinal and circumferential welding machines and machines capable of processing large thick sheeting were installed in a new department on the premises.
In the same year the existing conveyor system with blasting and painting facilities was replaced with a new fully-automated remote-control system equipped with innovative management, control and safety systems. This ensured a considerable increase in product quality, internal processing operations and company productivity, to satisfy an increasing number of requirements from national and international customers.
Investment in highly skilled qualified personnel and cutting-edge machinery and equipment enables CPS srl to operate throughout Italy. Two agents, one for southern Italy and the islands and the other for central and northern Italy, are always available for customers. The availability of modern transport methods and warehouses situated in various regions of Italy also enable CPS srl to have a fleet of tanks which are always available, even for small quantities, and manage the collection and delivery of tanks directly, with clearly-defined, guaranteed timescales.
Mission
A company's mission is its ultimate aim, the justification of its existence, and is also what sets it apart from other companies.
CPS has always strived for quality, innovation and development, operating with commitment, passion and integrity.
These fundamental elements are characteristic of how we do business and encourage us to provide and obtain increasingly better results.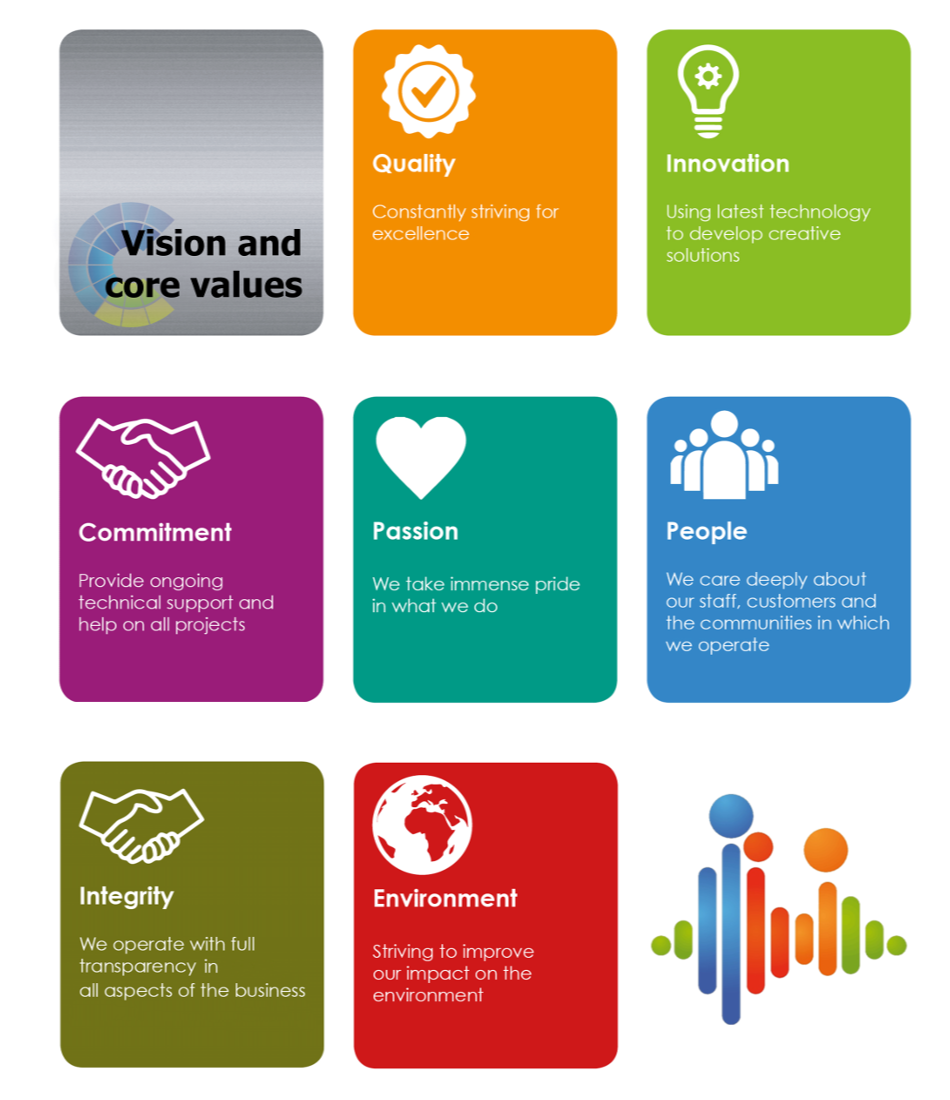 Organisation
The organisation chart is a tool which enables a company to respond to various demands.
Ours is split into departments that summarise roles and responsibilities, and the hierarchical relationships that exist within the organisational structure.
It is a company's organisation chart that enables the identification of roles so that they are recognisable internally and externally. It outlines the responsibilities of different areas of the company and highlights existing hierarchical dependencies.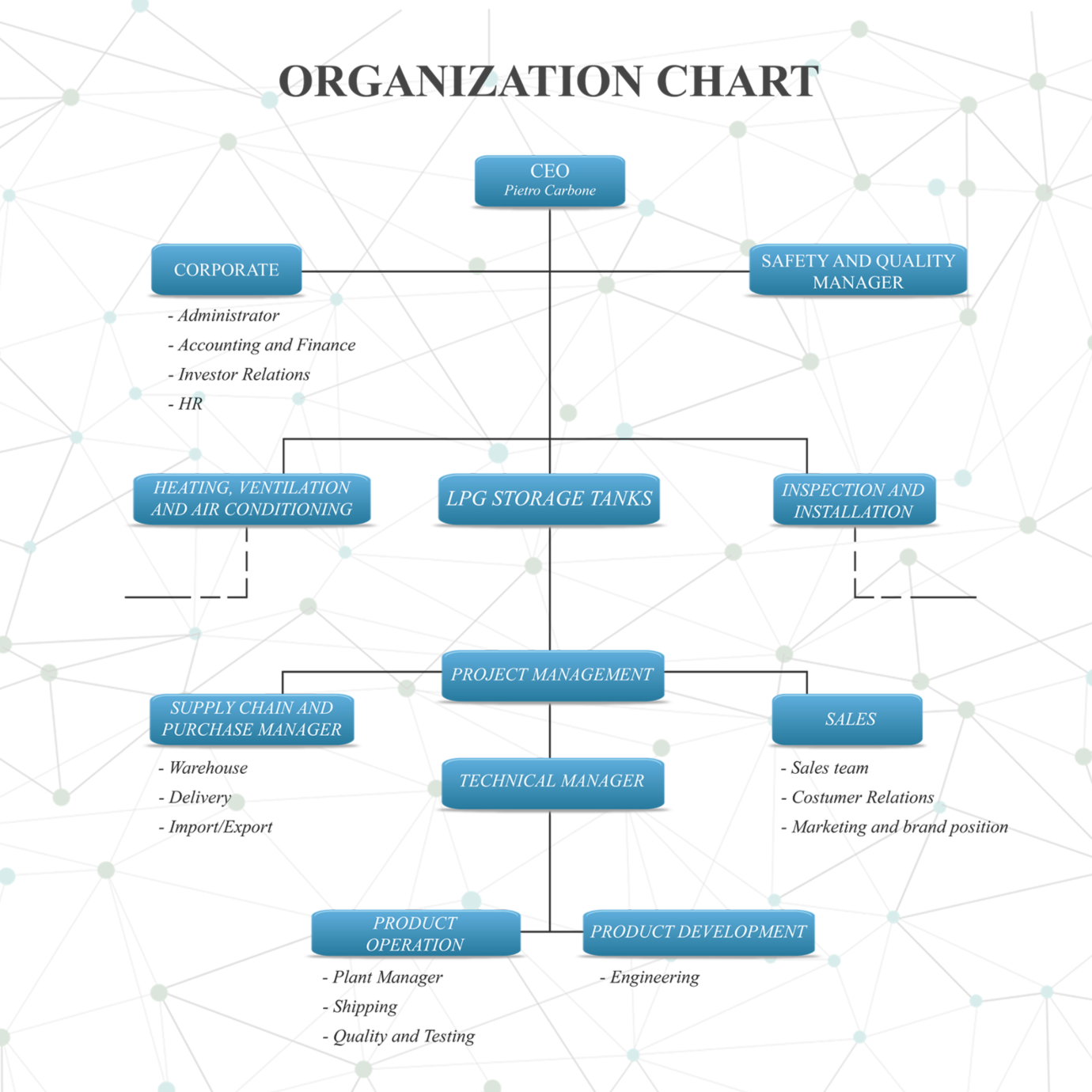 Quality policy
CPS srl provides quality management services for the manufacture and installation of LPG storage tanks. The company has continued to build on its experience from the beginning, and aims to achieve a high standard of service quality and customer satisfaction.
The management team and personnel are responsible for checking quality through a management system which is continually monitored and reviewed. CPS srl works closely with customers and suppliers, forming partnerships which benefit from mutual exchange and development.
The company is committed to achieving complete customer satisfaction through ISO 9001 quality management systems, with standardised procedures that comply with stated requirements.
Our quality policy is defined by management criteria which:
– Focus on customer needs and requirements;
– Build worthwhile relationships with points of contact, ensuring medium and long-term success;
– Achieve targets and objectives in terms of quality, costs and planning
– Improve research and the systematic use of best safety practices at all levels, and guarantee reliable risk management
– Guide ongoing improvement and innovation on the basis of efficient company processes, best practices and customer satisfaction surveys
– Develop skills, creativity and personal responsibility in all production activities.
All company personnel are responsible for the quality of their own work. The company provides ongoing training and has set up support systems for all personnel to achieve the standards required.
If a customer detects a non-compliance issue we undertake to investigate the complaint thoroughly, capitalising on our can-do attitude to resolving all justifiable complaints. The company is aware that it operates in a market which expects a service that is continually developing and improving, and we aim to achieve this to meet customer requirements and produce a finished product of which we can be rightly proud. Our aims and objectives can only be achieved by providing a high-quality product and service.