IQNet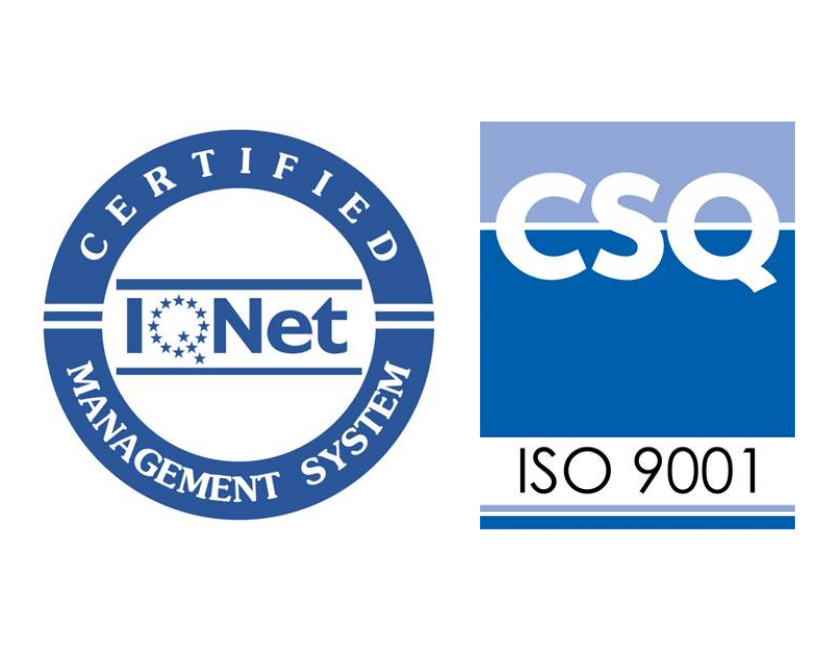 CPS feels that QUALITY is an essential ingredient for the success of a company.
The quality that shapes services offered to customers reflects a philosophy that guides each step of company organisation towards complete customer satisfaction.
It is this approach that has enabled CPC to be awarded certification for their quality management system on the basis of UNI EN ISO 9001:2015 standards. This achievement shows how the entire group is committed to ensuring end users are provided with services and products with tangible quality characteristics.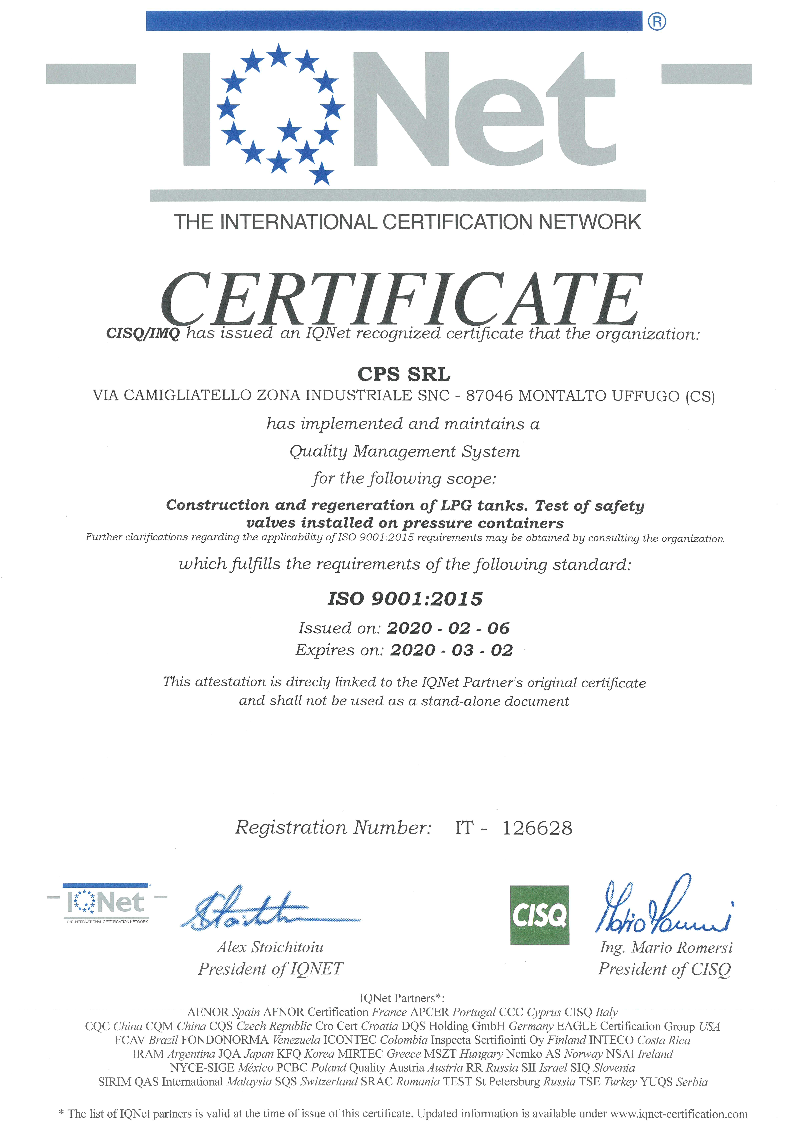 INAIL (National Insurance Institute for Employment Injuries)

In 2008 CPS srl was endorsed by INAIL to operate with full quality assurance in accordance with the European Pressure Equipment Directive (PED), for the production of pressure equipment with control over design, manufacturing and supervision of final testing procedures.
Certification has remained up-to-date over the years until current authorisation in compliance with the new PED 2014/68/EU – module H1 was obtained, which guarantees compliance based on full quality assurance with control over the design of pressure equipment.
This certification is under the control of the INAIL ON0100 Notified Body, and certifies that as a manufacturer CPS srl adopts a quality system that ensures compliance with appendices I and III of PED 2014/68/EU and the design examined during the inspection to obtain authorisation.
CPS srl can provide CE-MARKED UPGRADES in compliance with PED 2014/68/EU for all tanks already installed on the site of installation, in addition to routine maintenance operations.